5 ways to connect with your teenage grandchildren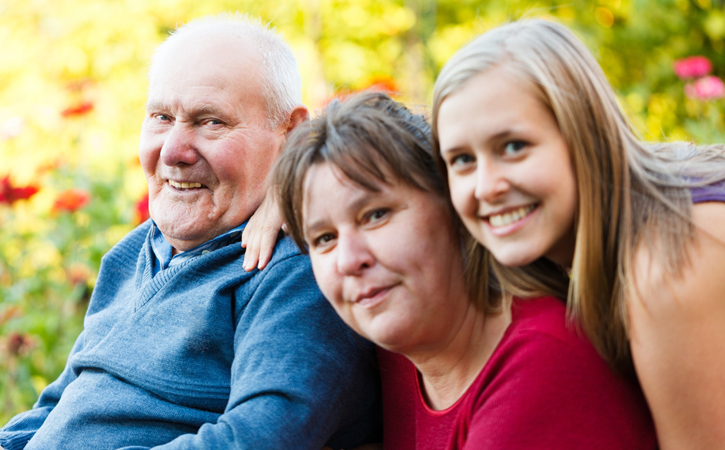 When your grandchildren were toddlers, they lit up your world. When they were kids, they wanted to spend hours and hours at your house. But now that they've grown up into teenagers it can be a little harder to connect. While teens can be a little harder to converse with, often preferring their peers to their elders, it's not impossible. You just have to find some one-on-one time and a little common ground.
Volunteer together
There are always opportunities to volunteer in your community. Whether it's helping out at your local humane society or working together to clean up the environment, non-profits are always looking for volunteers to help them out. Choose something that you're both interested in and then spent time working together.
Alternatively, you can volunteer your time in another way. What teenager isn't dying to learn how to drive? If you're brave enough, and mom and dad are willing, let your teen practice driving with you. You can connect with them while teaching them a valuable lesson.
Ask them to show you something
Most kids these days know a least a couple of things about technology. Have them show you how to use Facebook and other social networks. Ask them about their favorite hobbies. You could also teach them something. How to tinker on a car, how to bake or how to grow a garden. Share your knowledge and experiences with each other.
Share stories, relive memories
There are many ways to spend time together this way. It can be as simple as going through old photo albums and home video. Teenagers are often interested in what they were like as little children. Share your favorite birthday memories or silly stories of a word they couldn't pronounce. You could also show them a little family history by showing them photos of your childhood and sharing memories of when you were a teenager. They might be fascinated by the differences and similarities between your experiences.
If you want a little more adventure, explore each other's worlds. Show them your old neighborhoods and where you grew up. Or, ask them to show you their favorite hangouts and restaurants. Talk about the things you love and what you dislike. How have things changed for both of you through the years?
Learn a new hobby or share an old one
Just because they've grown up, doesn't mean they don't still appreciate old hobbies you used to share. If you used to shop the farmers market together or you both enjoyed fishing, try to reconnect using the hobbies you both enjoyed before. If you never had a hobby you shared, learn about your grandchild's interests and find a common hobby you would enjoy. Maybe you're both into cars. Visit a museum or a car show. There are an infinite number of things you can do together.
Use technology
What about grandchildren who live far way? The answer lies in technology. Through Skype, Google Hangouts, and Facetime you can talk to your grandchild like they are right next to you. Arrange chats in advance; teens probably won't answer if they're out with friends. Have some topics in mind, and learn about what your grandchild is interested in these days.
Teenagers are also avid texters. If you're looking for ways to communicate, texting is one of the best ways to reach your teen and keep in touch. Unfortunately, teens don't really like to talk on the phone anymore. Texting, however, is what all teens and young adults prefer over phone conversations. So send your grandchild a quick text and ask them what they're up to.
One quick note – If you're texting your grandchild, be warned. They may answer on their own time, which means it could be a couple of hours before you get a reply. Don't worry too much. Usually, this just means they are waiting for a better time to talk to you.